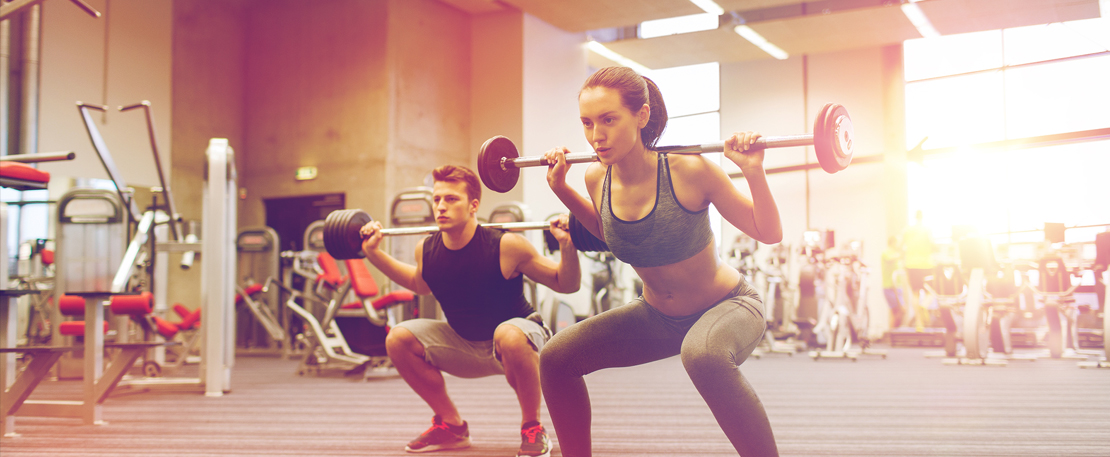 4 Strength Training Tips Everyone Should Know
By Director of Product Development & Fit3 Trainer Tina Van Horn

For many people, turning 40 can be a dreaded milestone. For the health and fitness conscientious, however, turning 30 could be considered the new 40.

Why 30, you may ask? From the time you were born until around the time you turn 30, your muscles grow larger and stronger. But during your 30s, you naturally start to lose muscle mass and function. This is called sarcopenia or "muscle loss with aging."

The good news? Muscle-strengthening activities help increase or maintain your muscle mass and power. Steadily increasing weight and repetitions will give you even more benefits, no matter your age.

That's why, if you haven't already, it's time to get serious about adding strength training to your workouts. I know machines at the gym can be confusing, so don't even look at the intimidating guys (and ladies) who hang out in the free weights area!

Strength training for most of us isn't about bulking up and getting ripped. (Sure, having defined muscles would be nice but isn't very realistic when you live in the "real world" and eat "real food.") It's really about building lean muscle mass that supports a healthy metabolism and promotes functional fitness.

Just Do It

You don't have to go to the gym and lift super heavy weights to get the benefits of resistance training. But you do have to do something!

Strength training can be approached in lots of ways: Fast and intense, slow and easy, or somewhere in between. You can do full-body sessions or upper/lower body splits. You can change grip, feet position or equipment. The main thing is to keep it enjoyable and experiment with your fitness goals.

Resistance training for muscle gain

Examples of resistance training that promotes muscle growth include the use of free weights, weight machines, resistance bands and your own body weight.

Here are my 4 favorite tips:
Train just two or three times per week to give your muscles time to recover. If you're tempted to train more often, remember that muscle growth occurs during recovery.
Choose compound exercises that work multiple major muscle groups, for example, the squat and bench press.
Make your workouts short and intense rather than long and leisurely.
Seek professional advice. A gym instructor, personal trainer, exercise physiologist or physiotherapist will help make sure you are doing each exercise correctly. Good advice will increase your gains and reduce your risk of injury.

Want to get started with me now? Visit the Fit3 homepage and click "Join." Here you can sign up as a customer or distributor and get access to all of our workouts, including my strength training videos.