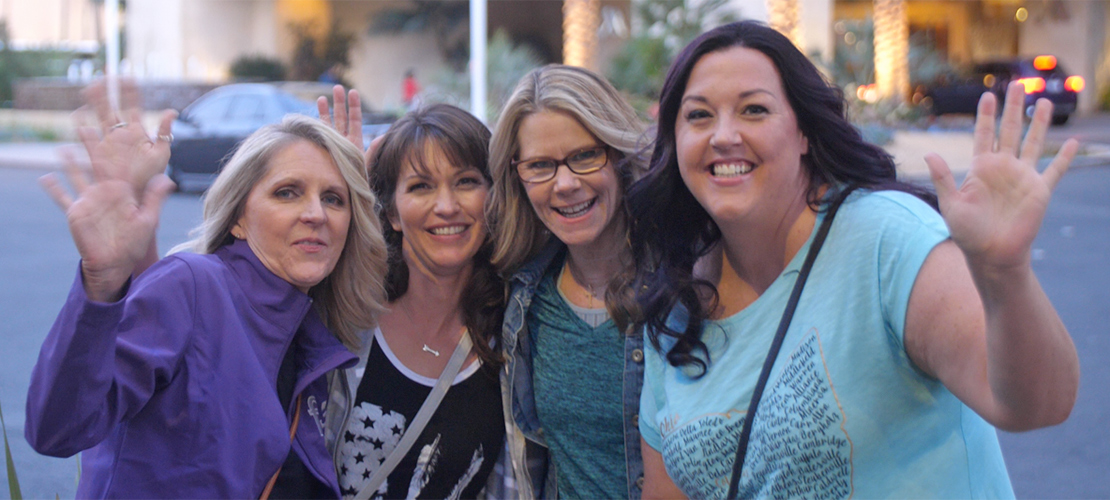 What It's Like To Be A Fit3 Champion

By Social Media Coordinator Michaela Mitchell

Winning a challenge with Fit3 is no easy feat—but our Fit3 Fit for Life Challenge and Fitness Friend Challenge Winners worked hard for their victories, and we had so much fun celebrating them! Our Fit3 Champions Ali Crockett, Dodi McCune, Dawn Tucci, Cindy Bennett and Jeremy Busman worked every day to win the all-inclusive trip to Anaheim, California!

It may be hard to believe, but sunshiny Anaheim got even sunnier when these Fit3 Champions stepped off the plane in Orange County. Fit3 Head Coach Tina Van Horn and Director of Marketing Erin Koch had a fun day planned filled with an energizing workout, shopping, spa treatments and girl talk—all courtesy of Reliv International.

"That day made me feel loved and special!" says Dawn Tucci. "Who doesn't like to shop, eat and get a spa treatment? My favorite part was being with all of Reliv Corporate and the other challenge winners!"

Cindy Bennett adds, "I felt like a movie star!"

Whether you are doing a Fit3 Challenge for the grand prize or to simply become a better version of yourself, you get it all with Fit3! "I truly felt like I could breathe deeper—it was so much fun to unwind and celebrate together," says Ali Crockett. "Reliv Live in Anaheim was my first Reliv event and I am thrilled to have met the founders and Reliv team and to see how genuine and true everyone is."

Each winner had found a group of new best friends by the end of the weekend. "Fit3 Challenges are about community, fun, camaraderie, laughter, sharing, friendships, support, a plan to follow, and so much more," says Dodi McCune.

Being a Fit3 Champion is truly a life-changing experience. Do you want to be next? Anyone can be a Fit3 Champion—just give it your all! "Take full advantage of the challenge. It will change your body and make you so fit! It will bring you closer to your teammates and give you such awesome support," says Dawn.

"Follow the Fit3 plan and enjoy the process. Use the tools that we all have available to us at any time—workouts, motivational messages, the Fit3 Facebook Group, the blog, etc. These connections make it so much easier," says Ali.

Each and every participant in these challenges took their Reliv products, found personal growth in their fitness journeys and found a sustainable community in Fit3. Fit3 challenges are a way to form healthy habits, create daily exercise routines, build up your confidence, and make lifelong friendships. Not to mention, a super fun way to earn a day of pampering and relaxation!