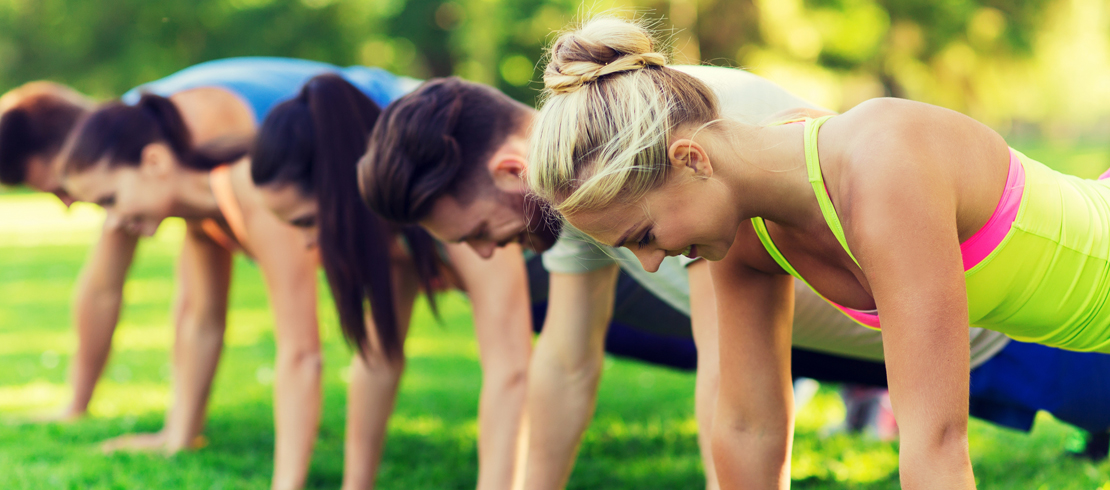 Why Fitness Friends Are So Important

By Director of Product Development & Fit3 Trainer Tina Van Horn

I prefer to exercise in the morning. It's the time of day when my energy is the best and also the only time of day that I can consistently make time to work out. So you might assume that I leap out of bed and grab my running shoes when the alarm goes off at 4:30 a.m., right? Well, not exactly.

There is generally some grumbling as I reach for the snooze button and my brain starts to process why I am getting up so early. About two minutes later, I am making my way to the kitchen for my Fit3 Burn and to check my phone. At this point, I'm trying to figure out how I can squeeze in a workout later and secretly hoping for a text from Sara, my workout partner, to let me know that she can't meet this morning to run. I am completely deceiving myself — I don't have time later and Sara NEVER cancels. To be honest, I never cancel either. That's the beauty of having a workout partner — motivation and accountability.
Meeting My Fitness Pal
Sara and I met 12 years ago at a local 5K race. We didn't really know each other then, but over the next few years we bumped into each other at races and running (literally) around town. About seven years ago, we started running together. We have run thousands of miles together and regularly workout three to four times per week. Not only is she my workout pal, but she is now a very close friend. And it was fitness that originally brought us together.
The Power of a Support System
Various research studies have proven what we already know — that social support is a powerful motivator when it comes to establishing a regular exercise routine and achieving fitness goals. Statistics suggest that when you exercise with a partner or group, you not only work harder and longer, but you also burn more calories per session. A study conducted at Indiana University proved that working out as a pair significantly decreased the dropout rate versus those who joined a gym together, but exercised separately.

Most health and fitness professionals validate the importance of a support system when it comes to creating long-term health and fitness success. So, unless you have a highly motivated, extremely introverted personality, you will definitely see better results when you establish a network of people who have common health goals and interests.

At Reliv headquarters, we have put this research into practice with Fit3. This program was created to encourage employees, family and friends to improve their health through three things:

1. Reliv products
2. Intentional nutrition choices
3. Consistent physical activity

In our first trial, we had 30-40 participants. They met at a local training facility for high-intensity interval workouts twice a week. The workouts promoted functional fitness and were designed to be very challenging, but modifiable for all fitness levels. Members were also encouraged to examine their daily nutrition choices and focus on lean protein, healthy fats and complex carbohydrates, supplemented with Reliv nutrition. Participants saw measurable success. During the first three months, Fit3 members lost 225 pounds and more than 230 inches!

But the benefits of the Fit3 program went far beyond physical. Participants described themselves as happier, confident, stronger and leaner. Mark Malott, international marketing manager at Reliv says, "I feel a sense of camaraderie working out with my coworkers. With Fit3, I look better and feel better than I have in years. I have more confidence, which spills over into all aspects of my life. I love the new me!"

President Ryan Montgomery not only supports the program, but regularly participates.
"To me, health and fitness are a three-pronged approach, which includes exercise, better food choices and Reliv nutrition," says Ryan. "Fit3 has reinforced these habits in my daily routine. The Fit3 team dynamics keep us accountable and disciplined when temptations inevitably occur. Exercise and making healthier food choices are now things that I look forward to instead of things I should do. Reliv nutrition is the easy part for me!"

Health and fitness is definitely a team activity. Your fitness teammate(s) is out there. Chances are, they are looking for you too. So go ahead and lace up your sneakers and make some new friends. After all, that's what we do here at Reliv — we make new friends and enjoy a healthy lifestyle with powerful nutritional products!